Washington Park has become one of the most popular neighborhoods in Denver, named, of course, after its large public park. Often referred to by locals as Wash Park, this area can be found in South Central Denver. Though its tree-lined streets are just minutes from downtown, Wash Park is far enough outside to maintain a residential neighborhood vibe that's a welcome escape from the busy city feel.
The area is split into two sections: East Wash Park and West Wash Park. In East Park, you'll find a family-friendly atmosphere. In West Park, you're likely to find a more hip feel, with a younger crowd and many popular bars and cafes. It's considered a very safe neighborhood, with one of the lowest crime rates in Denver.
The history of Washington Park itself began in 1889 when Reinhard Schuetze planned out the vast park in a grand Victorian style. The park was formed around an older Denver irrigation project from 1865. That project was called the Big Ditch or Smith's Ditch and was completed in 1867. This irrigation canal helped allow settlement and farming further away from the city's rivers. Smith's Ditch later became what is today known as Smith Lake, where Denverites can often be found fishing and boating. There are several hints at the park's history that can be found within it, including a 1913 boathouse which was designed by Jules Jacques Benois Benedict, a 1911 bathhouse, as well as the Eugene Field Cottage.
Wash Park's South Pearl Street has an interesting past as well. This street was home to Denver's first trolley car route which was built in 1893. The area was full of successful shops along this street that suffered during the stock market crash and Great Depression, but managed a revival after WWII as well as in the 70's. Today you can find unique shops, eateries, boutiques, as well music festivals and farmers' markets on historic South Pearl Street.
If you happen to spend some time in the Wash Park neighborhood, here a few things that you should have on your list:
GET OUTSIDE: Washington Park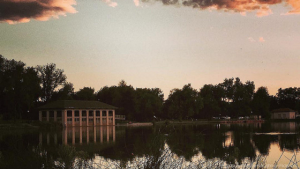 It goes without saying that the first thing you should do is spend time in the beautiful 161-acre park. This public urban park offers opportunities for exercise and exploration, including jogging, cycling, boating, fishing, volleyball, tennis, and even a visit to the flower gardens. The Mount Vernon Garden overlooks the lake and is a beautiful spot to relax and enjoy some stunning mountain views. Bike and boat rentals are available for use in the park if you don't have your own equipment, and there are two playgrounds for children to enjoy. Locals compare this gem of a park to Central Park in NYC.
EAT: Lucile's Creole Cafe
After you've gotten your exercise for the day at the park, it's time to fuel up on some exceptional brunch. While there are several delicious brunch spots in the area, Lucile's Creole Cafe has the unique taste of Louisiana-style foods. This popular spot is a family owned establishment named after the owner's mother, Lucile. The original and first location before expanding, was a small Victorian house in Boulder. They are known for tasty dishes like their Shrimp and Grits and Rice Pudding Porridge, which comes complete with raspberry sauce, currants, and cream. When stopping in for breakfast or lunch, be sure to try their beignets, which are New Orleans style donuts served hot and fresh.
VISIT: Denver Folklore Center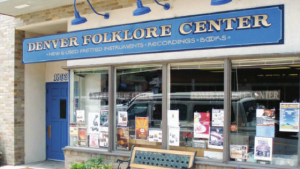 Once you're feeling well-fed, it's time to explore some of the interesting shops in Wash Park. One particular shop with a rich history is the Denver Folklore Center. This shop has been open since 1962, and, over time, has become the hub of the folk and acoustic music scene in Denver. This unique music shop has attracted well-known artists such as Bob Dylan and Pete Seeger. Settled on historic South Pearl Street, the DFC is full of a variety of stringed instruments. If you're looking for an original shop in Wash Park to explore, the Denver Folklore Center is a great stop to satisfy your musical curiosities.
As such a peaceful, family-friendly community, it's easy to see why many Denver residents choose to call Wash Park home. This neighborhood is full of charm and is a great escape from the busy downtown. Whether you live in Wash Park or are just visiting, it's a great neighborhood to spend a day relaxing and exploring.