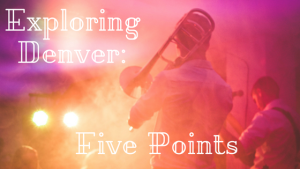 When adventuring through Denver, it's essential to explore the different neighborhoods to get a taste of the unique character of each. Many of the areas of Denver have transformed over the years, but perhaps most drastic of these transformations is the Five Points neighborhood. Five Points is one of Denver's largest neighborhoods, with a triangular shape that encompasses the areas of RiNo, Ballpark, Curtis Park, San Rafael, Clements, and the Five Points Historic Cultural District. The area gets its name from the five-point intersection of Welton, Washington St, 27th St, and 26th St. In 1881, there was a streetcar that ran through the neighborhood; since all the street names at the intersection were too much to fit onto a sign, they settled on calling the stop "Five Points".
Today in Five Points, you'll find a culture-filled neighborhood that has been revitalized into a great place to live. The area has a long history as one of Denver's oldest neighborhoods, at some points having rough reputation. It's often called the "Harlem of the West" thanks to its history of jazz. Many of the greats like Miles Davis, Louis Armstrong and Billie Holiday were known to pass through and play at the Rainbow Room and the Rossonian. Jack Kerouac even mentions Five Points several times in his second—and most famous—novel, On The Road On the Road. The area was shaped as a mostly black neighborhood from the 1920s to the 1950s due to the regulations that barred African-Americans from living elsewhere in Denver. At this time, the neighborhood was full of successful local businesses like jazz bars, barber shops, and restaurants. However, from the 1950s to 1990s, the market crash transformed the neighborhood into one wrought with crime and drug use, which is where its less-favorable reputation began. Since then, the area has been revitalized and gentrified, which has improved its reputation, but, unfortunately, lessened its diversity. Today you can still get a taste of the history in Five Points through jazz street-art, the plethora of authentic soul food, as well as some local barber shops. The neighborhood was deemed a cultural historical district in 2002; it's the only one in Denver.
Take a visit to Five Points and see for yourself the vibrancy and creativity that shines through this diverse neighborhood. The unique mix of old and new has attracted many to its streets. Here are a few things to put on your list to get a feel for this neighborhood:
GROOVE: Five Points Jazz Festival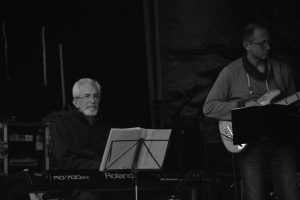 This popular festival draws quite the crowd each year, taking place on the third Saturday of May. The free festival began in 2004 and celebrates the area's rich jazz roots with a great mix of musicians, delicious food, and activities to engage the whole family. Each year, the festival gets larger, often with more stages, performers, and attendees. If you're in Denver at the time, you won't want to miss this event.
VISIT: Mo' Betta Green Marketplace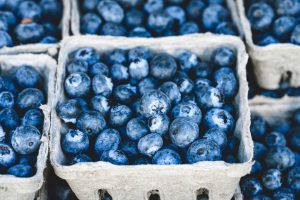 Another great way to get a sense of the community in Five Points is by catching this seasonal, Saturday farmer's market full of homegrown produce and local goods. The mission behind Mo' Betta Green Marketplace is to help spread the idea of a sustainable food model that's accessible to all and which helps support small businesses. This festive event even includes DJ'd music, adding to the fun, community vibe. You can visit the market from June through mid October.
EAT: Welton Street Cafe
When hunger strikes in Five Points, locals know to indulge in the best soul food options in the area. One such joint is the Welton Street Cafe, which offers traditional, homestyle cooking. Their fried chicken, catfish, and other soul food specialties keep patrons coming back for more. As you stroll through the neighborhood, don't miss this soul-food hub for a taste of culture in Five Points.
DRINK: Our Mutual Friend Brewing Company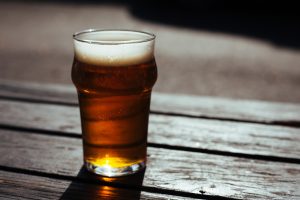 Meeting a friend for a drink in Five Points? Look no further than Our Mutual Friend Brewing Company where you can quench your thirst with some of Denver's best craft brews. This trendy place has been around since December 2012, when it was founded on the mission of creating a place where the community could gather over a local craft brew. They offer many of their own beers as well as other Colorado guest taps. Their laid-back taproom is full of rotating artwork which adds to the hip vibe of this place. With a beautiful outdoor patio space, they've create a place where locals and visitors alike can taste their brews made with locally-sourced ingredients. There's frequently a food truck alongside their patio, and they also host fun events like "Keep the Glass Night" where customers get to keep a unique glass after enjoying their beer. Come by Tuesday through Sunday to sample some of the best beer that Five Points has to offer.
Five Points is often described as a unique and diverse neighborhood, and there's no other place quite like it in Denver. For visitors and locals alike, this neighborhood is a fun place to explore. If you get a chance, put these places on your itinerary and and check out all that Five Points has to offer.